Being a fashionista-that's a high end word for a clothing ho- it's inevitable that I have found a few new fashion crushes for this season. Between the shoes, handbags, and what nots, this year offers a plethora of fashion pretties that makes last years offerings look, well, so last year.
Burberry's Contrast Cotton Trim Trench
($695) I adore trenches and I adore Burberry so this crush has me tossing seat cushions and calling up old loans so I can place this bad boy in my closet.
Alexander Wang Freja Lace-Up Boots
($995) OMG. This open toe booties are already creating a storm in the fashion world. I say... BUY NOW 'cause I'm not sharing.
Yves Saint Laurent Arty aventurine ring
($270)
This
bohemian beauty
with it's mottled finish and raw-edged green aventurine stone will look so pretty on my finger. :)
Christian Louboutin
Talita small spiked clutch
($945) Fierce and fabulous, Christian Louboutin's magnificent
multicolored
spiked
leather
clutch will ROCK any outfit you wear.
Another bag I'm crushing on is the
Chloé's
light-blue python
Paraty tote
($1895) In this whimsical spring light blue, you have the perfect all around tote that screams LUXE but shows a playful side.
The perfect accessory to hang on my new Chloe bag?
Valentino
Swarovski
keyring
($194) As a collector of old keys this is the ultimate "gotta have bling" for me.
Being the jean ho that I am, I am seriously loving what is showing this Spring in denim wear. I am so siked to hear that my FAV jeans brand
Rag & Bone
are launching 3 companion lines. Sqeeeeeeeeeeeeee!!!!!!!!! The
Rag & Bone Jean line
will include three styles — a skinny, available in eight colorways; a straight leg in five colorways, and a stiletto boot cut, also available in five colorways.
Another fav brand for me is Citizens For Humanity. Their
Phantom cropped skinny jeans
($215) This distressed
blue
ankle-length skinny jeans are a stylish off-duty
denim
choice for all fashionistas .
The Givenchy Headband
($500) Is it a headband or a weapon? And who cares? It's pretty much a guarantee you'll turn heads in this
Couture Gone Punk
headband from Givenchy that's been dominating the blogs since it showed at last season.
Elizabeth and James Asymmetric Top
($230) This slinky silk top will look perfect dressed up or down this Spring. Especially under my new Burberry trench. ;)
This year seems to be less is more on the beauty scene and I for one am thrilled. OPI is offering many luscious pale shades this Spring that complement my coloring so I am stocking up like it's $1 day at Walmart. ($4.95)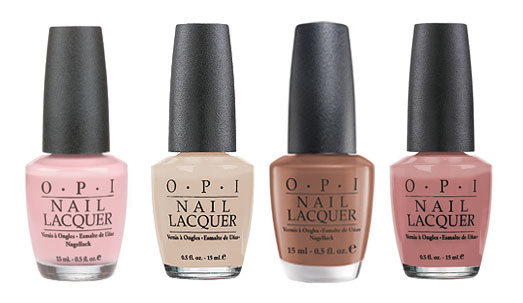 Come take a look in my closet where you might find a few
crushes
of your own.
Use code first10off to save 10% off your purchases.