Today I have 2 reviews up at my home away from home...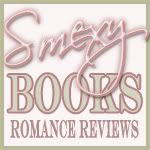 When Blood Calls (The Shadow Keepers #1) by J.K. Beck
Charged with murder, Lucius is shocked when he sees the prosecutor is none other then his Sara Constantine. He never thought one kiss would become an all consuming passion he could not forget about it.
When Sara is promoted to a secretive position within the justice department she is thrilled. Until she realises that she will be prosecuting werewolves and vampires. Her first case...try and convict Lucius Drago. She and Lucius shared a single night of ecstasy that she can never forgot. Lucius knows Sara will do her job unless he can convince her he is not the monster she thinks he is. And that may mean making the ultimate sacrifice.
When Blood Calls
is a dark and edgy justice based paranormal romance that takes us into a world filled with suspense, intrigue, and monsters. The world is full of humans and supernaturals trying to live in co habitation with the help of Division 6-a supernatural law enforcement agency. The supernaturals fight everyday to stay within the boundaries of their own laws. One wrong move can result in termination. The world that J.K. Beck has built is filled with a nerve racking tension that demands your attention. Multiple subplots with an ever present sense of danger permeates the story. Her characters are intricate and multi layered, each one poised on the pentacle of violence.
Timeless by Samantha McHargue
When Alexandra Kane meets Lance Reed, she feels like she is poised on the edge of something big. How right she is. Lance is not who he portrays himself to be. Lance is the leader of a mysterious project called Genesis. His mission is to recruit Alexandra and use her innate skills to achieve the projects ultimate goal-time travel. When Alexandra's first mission goes horribly wrong and one team member dead, Lance and his team will have to use everything at their disposal to try and bring her home.
Timeless
is an emotional story, rife with intrigue and romance, that kept me engrossed till the end. I could not put it down. Ms McHarque's world is both vivid and enthralling in storyline and characters. From Lance and Alexandra's burgeoning romance to the turmoil at the Genesis lab, you are taken on a journey in to a rich sci-fi world fueled by imagination and fantasy.