I'm always amazed when someone tells me, "Oh I loved so and so movie," and I ask them, "Have you read the book," and they reply, "There was a book?"
o_0
Here are some of this years top Oscar movie picks that were originally books.

Extremely Loud and Incredibly Close by Jonathan Safran Foer

Extremely Loud and Incredibly Close recasts recent history through the eyes of Oskar Schell, an unusually intelligent nine-year-old on an urgent quest to find the lock that matches a mysterious key belonging to his father, who died in the World Trade Center. This unlikely adventure takes Oskar through every city borough and into contact with survivors of all sorts, and it's his irrepressible voice.

War Horse by Michael Morpurgo
In 1914, Joey, a beautiful bay-red foal with a distinctive cross on his nose, is sold to the army and thrust into the midst of the war on the Western Front. With his officer, he charges toward the enemy, witnessing the horror of the battles in France. But even in the desolation of the trenches, Joey's courage touches the soldiers around him and he is able to find warmth and hope. But his heart aches for Albert, the farmer's son he left behind. Will he ever see his true master again?

Tinker, Tailor, Solder, Spy by John le Carre
"It's the oldest question of all, George. Who can spy on the spies?"
The man he knew as "Control" is dead, and the young Turks who forced him out now run the Circus. But George Smiley isn't quite ready for retirement-especially when a pretty, would-be defector surfaces with a shocking accusation: a Soviet mole has penetrated the highest level of British Intelligence. Relying only on his wits and a small, loyal cadre, Smiley traces the breach back to Karla-his Moscow Centre nemesis-and sets a trap to catch the mole.

The Help by Kathryn Stockett
Aibileen is a black maid in 1962 Jackson, Mississippi, who's always taken orders quietly, but lately she's unable to hold her bitterness back. Her friend Minny has never held her tongue but now must somehow keep secrets about her employer that leave her speechless. White socialite Skeeter just graduated college. She's full of ambition, but without a husband, she's considered a failure. Together, these seemingly different women join together to write a tell-all book about work as a black maid in the South, that could forever alter their destinies and the life of a small town.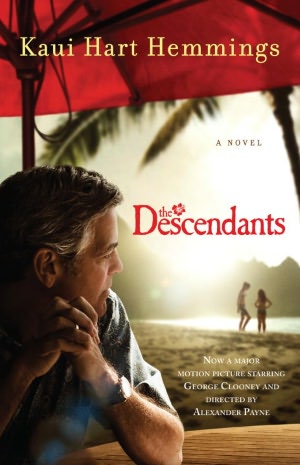 The Decendants by Kaui Hart Hemmings
Fortunes have changed for the King family, descendants of Hawaiian royalty and one of the state's largest landowners. Matthew King's daughters—Scottie, a feisty ten-year-old, and Alex, a seventeen-year-old recovering drug addict—are out of control, and their charismatic, thrill-seeking mother, Joanie, lies in a coma after a boat-racing accident. She will soon be taken off life support. As Matt gathers his wife's friends and family to say their final goodbyes, a difficult situation is made worse by the sudden discovery that there's one person who hasn't been told: the man with whom Joanie had been having an affair. Forced to examine what they owe not only to the living but to the dead, Matt, Scottie, and Alex take to the road to find Joanie's lover, on a memorable journey that leads to unforeseen humor, growth, and profound revelations.