Bought this for the kid last week. She loves these because she can get the songs she likes without having to purchase each artist's cd.

I read his over the weekend and LOVED! Find You In The Dark is a raw, emotional, turbulent, and honest YA that tells the story of loving someone who is bi polar. Love, loss, sorrow, and joy all present in this impossible love story.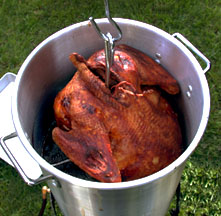 We deep fried 4 turkeys for Thanksgiving and the weekend. Frankly, if I never see another turkey for awhile I'll be happy.

I found this today. By Brookstone. A virtual bluetooth keyboard.
I. Must. Have.

KENNY B -Mark Zuckerberg screwed over his class mates and best friend. Do you honestly think he cares about your opinion on the new layout?
Funny twitter post